Let customers speak for us
Create Your Own Custom Variety Pack
Select our "Variety, Customize Your Flavors" product to order the exact mixture of flavors and quantities you want while also taking advantage of bulk pricing. Simply indicate the number of each flavor you'd like in the "Additional Notes" section on the Cart page after adding this variety pack.
Custom Variety Pack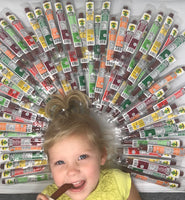 Gift Wrapping Now Available
Liza bought some cute burlap bags, tags and fancy markers to make your gift giving a little easier. Add gift wrapping to any product for $7 by simply selecting the gift wrapping box in your cart. Add a message that Liza will hand write in the notes section. We have tags appropriate for all occasions, holidays, religions, ect.
Shop Snacks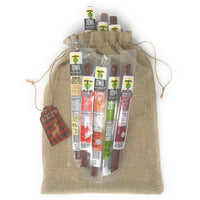 Need assistance? Dan's got your back.
Sogo Snacks is a small, family business and we care about your experience. Whenever you need help, one-on-one customer support is waiting.
Customer Service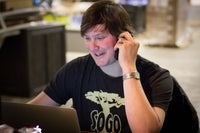 Sogo Special Offers!
Discounted Meat Bites, Subscription Savings, Rewards Program 
Snacks We Feed Our Kids
Sogo Snacks are convenient, high protein snacks for busy lives.   And they're made with good things— 100% grass-fed beef and simple, clean ingredients you can pronounce.  
See What's Inside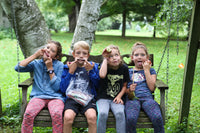 A Second Life for Sogo Boxes
Our friends Katie and Mike at River Root Farm help us by re-using our meat stick boxes to load up their fresh veggies for transport.  The boxes get a second use and River Root Farm doesn't have to purchase brand new ones.  It's a win-win.
Shop Snacks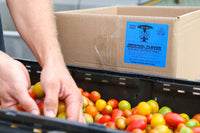 The Story of Sogo
Our name comes from Dan's earlier years as a Peace Corps volunteer in Mali, West Africa. "Sogo" means meat in Bambara, the language he used in his daily life.
Explore our Timeline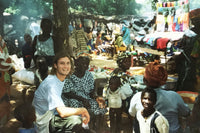 Sogo Snacks
Decorah, Iowa
dan@sogosnacks.com
563-419-8117
Let customers speak for us